Grand Canyon Tours with Biology Emphasis
Wildlife, Botany, and Ecology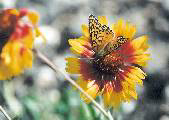 Dave's degree is in Geology and Dora's in Biology, so both have considerable coursework and experience. Each is also trained and practiced in making the subject come alive in natural settings. They will make sure your Biology Tour is the best available.



We will start with an overview of Grand Canyon diversity. C. Hart Merriam, originator of the life zones concept, first described the zones at Grand Canyon. The unusual abundance of species found here results from the huge vertical segmentation from the top of the nearby San Francisco Peaks at 12,600 feet, to the bottom of Grand Canyon at about 2,400 feet. To replicate Merriam's experience, ride the chair lift to the top of the peaks, and then hike your class to the bottom of the canyon!



We will find a good viewpoint, take out our foldable chairs, and pass around the contents of our "portable museum." We have skins and skulls of regional wildlife for discussion of predator-prey relationships at Grand Canyon.

Another aspect of local biology is the ethnobotany--the uses of plants by Native Americans, current and prehistoric. Dora knows this science well and has taught the rest of us. She has recently become expert at making cordage using the strong fibers of the yucca plant. Your guide will be glad to demonstrate!

Your students or group will return with handouts showing the local wildflowers, wildlife, birds, and plants.
To reserve your tour, call our Canyon Dave tour specialist today! He is loaded with Grand Canyon information and has the best bookings and prices. Bookings fill early, especially for March thru October.