Return to Home Page
Canyon Dave's
Grand Canyon Multi-day Luxury Tours
This tour requires 6, 8, or 10 days counting arrival and departure days.
Book today at 877-845-3283! Your tour can start any day starting from May 12, 2022.
Check with us for any unavailable start dates.

For our guests who want the very best, the Grand Canyon area provides wonderful opportunities. High on the list is a Canyon Dave guided vacation. Your party will have the full time congenial company of our university-educated guides, two per party. Special for 2022: all tours will include the company of Geology Professor and Curator Dave Thayer, "Canyon Dave" himself!
Once you step off your plane in Phoenix, we take care of absolutely everything until your departure flight from Phoenix or Las Vegas. This makes our luxury tours perfect for travellers from abroad as well as domestic.
Canyon Dave Tours, Inc. has researched the finest the region has to offer. In addition to world-class activities and nature interpretation, we are able to offer mostly 5-star accommodations for your visit. You will be surprised and delighted with the best restaurants and activities in the area. Yet your deepest memories of the vacation might be a quiet conversation below a towering white cliff on a moonlit evening.

We will strive to present the tour as described below. To secure all venues, we recommend booking your tour two months in advance. However, we consider ourselves experts at last minute bookings. We will substitute, as needed, the very best available lodging and amenities. During planning we will adjust pricing as appropriate so that when tour day comes you will be certain of everything offered.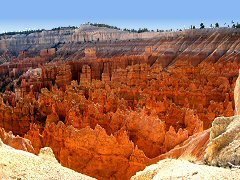 And now we would like to present your tour:
Luxury Tour of Grand Canyon and Southwest Parks
A Private Tour of Sedona, Amangiri, and Grand Canyon, Zion, and Bryce Canyon National Parks
The all-inclusive price covers: transportation and 2 full-time guides, all hotels, all meals, all listed activities featuring two helicopter rides, a Pink Jeep red-rocks tour, a Bearizona drive-through, a smooth-water rafting experience, all airport transfers, all park admissions, and all gratuities except guide's tips. Alcohol is not provided except champagne dinner on arrival day.
Pre-tour Arrival Day: The Sonoran Desert and Four Seasons Resort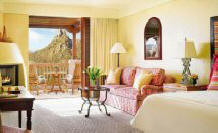 This high-end tour is eight nights, but there is an additional pre-arrival night at the five star Four Seasons Resort in Scottsdale. On this arrival day, we will meet you at your airport security gate, collect your luggage, and shuttle you to our stunning resort. Here you may relax until our evening begins at 6:30 PM, where you will enjoy a special dinner at the resort's finest restaurant, the Talavera. Your guides will present a champagne greeting, included, and an introduction to the tour with your custom guide booklet.

Lodging: Four Seasons Resort, Scottsdale at Troon North
Dinner: Talavera at the Resort
Tour Day One: Majestic Red Rocks and L'Auberge Resort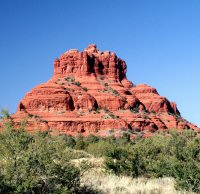 After breakfast, we depart for the stunning vistas of famed Sedona. First we will stop in the Sonoran Desert to photograph the giant saguaro (sah-wah'-roh) and the many other varieties of cactus. In Sedona after lunch at the popular Picazzo, you will spend the early afternoon on a Pink Jeep ride among red cliffs and spires, as seen in many a western movie. Back in Sedona, we will stroll the charming downtown area and enjoy world-famous window shopping in Tlaquepaque's lovely oasis. Dinner is at the Cress.
B: Four Seasons
L: Picazzo
D: Cress on Oak Creek
Lodging: L'Auberge Resort
Culture: Your guide will introduce the history of the ancient Sinagua people.
Science: Red rock geology and Sonoran Desert cacti.
Adventure: Ride the famous Pink Jeeps.
Tour Day Two: Helicopter Over Redrock Canyons, then Montezuma Castle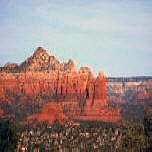 This morning we take to the sky in a scenic helicopter ride--Dave's favorite. We are "over the top" of this unforgettable landscape, listed as the "most beautiful place in America." The pilot will glide past curious rock spires and cliffs containing ruins of Sinagua Native American ruins. After lunch we will visit the greatest of these cliff ruins up close at Montezuma Castle National Monument.
B: TBD
L: The Hideaway
D: Rene
Lodging: L'Auberge Resort
Culture: Your guide will discuss the rich history of Sedona.
Science: Montezuma Castle is the finest ruins left by the canal-building Sinagua.
Adventure: The best helicopter ride.
Tour Day Three: Grand Canyon 1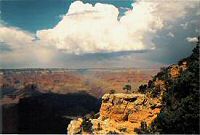 Now we leave Sedona and head for our trip highlight: the Grand Canyon National Park. On the way we will spend a half-hour at a drive-through wildlife park, Bearizona. Here many black bears and other animals wander the forest and roads. Then it's on to the magnificent Grand Canyon. We will arrive in time for lunch at the South Rim, followed by a relaxing afternoon wandering the Rim Trail and enjoying the views.
B: L'Auberge
L: Yavapai Tavern
D: Plaza Bonita
Lodging: Squire Inn
Culture: A discussion of Grand Canyon human history.
Science: Learn all about the black bear and other Arizona wildlife.
Adventure: Just being at Grand Canyon.
Tour Day Four: Grand Canyon 2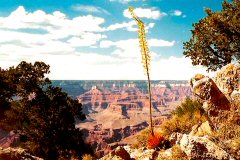 Off to the airport for an exhilarating start to our day--a helicopter flight over the Grand Canyon. This is the full one-hour tour and the memory of a lifetime. After lunch we will drive to the Rim and have an inspiring sit-down talk. You will learn the ancient story of the origins of Grand Canyon, with many pass-around rocks and a colorful explanatory handout. Now you are the best-informed visitors at the canyon today! Dinner is at the Coronado Room at our hotel.
B: Squire Inn
L: Arizona Steakhouse
D: Coronado Room
Lodging: Squire Inn
Culture: All about the Navajo Nation and its history.
Science: The geologic history of Grand Canyon.
Adventure: The North Rim helicopter tour over Grand Canyon.
Tour Day Five: Amangiri Resort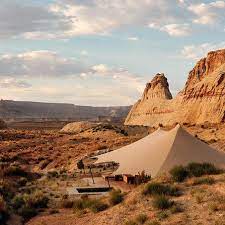 This morning we will drive along the Grand Canyon rim and down to our formidable resort, the eminent, beautiful Canyon Point Amangiri. The Amangiri is rated the finest resort in all of North America. The rest of today is at the resort, with many included hikes and activities.
B: Squire Inn
L: Cameron Trading Post
D: Amangiri
Lodging: Amangiri Resort
Culture: The controversial history of Glen Canyon Dam.
Science: The cliffs of Glen Canyon and Lake Powell.
Adventure: Amangiri activities.
Tour Day Six: Amangiri Resort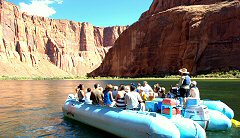 This morning we have a choice: either a smooth-water raft through Glen Canyon's towering cliffs or exploring Antelope Canyon. You may choose instead to stay at Amangiri and enjoy their delightful amenities.
B: Amangiri
L: Amangiri
D: Amangiri
Lodging: Amangiri Resort
Culture: Discussion about the history of Grand Canyon Dams.
Science: How sedimentary rock layers form.
Adventure: Smooth water rafting, Antelope Canyon, or relax at Amangiri.
Tour Day Seven: Zion Canyon National Park.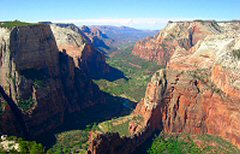 This morning we drive the road to Zion. Zion is a deep canyon surrounded by massive cliff walls, and it contains narrow canyons and fine viewpoints. There is a park shuttle that will take you to any point or trail. You will have time to visit the visitor center and the park's many wonders. Lodging is at the Cliffrose.
B: Amangiri
L: Whiptail Grill
D: King's Landing Bistro
Lodging: Cliffrose
Culture: The history of Zion Canyon National Park.
Science: Geologic Formations of Zion.
Adventure: A walk in the Zion Narrows.
Tour Day Eight: Bryce Canyon National Park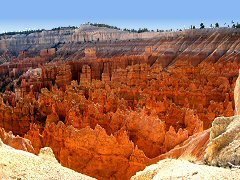 Southwest USA includes many wondrous sights, but the most beautiful in our opinion is Bryce Canyon. Here you may opt for a horseback ride on a gorgeous trail, or enjoy instead a short hike into the fascinating canyon. We will take time for photos of the strange orange and white "hoodoos," thousands of magical rock towers below us. After a last good-bye to Bryce Canyon, we return to Cliffrose for the night.
B: MeMe's
L: Ruby's Inn
D: The Spotted Dog
Lodging: Cliffrose
Culture: The discovery of Bryce Canyon.
Science: The geology of Bryce Canyon.
Adventure: Ride a horseback trail or take a short hike.
The tour ends in Las Vegas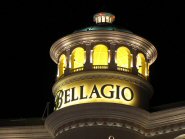 Your tour ends this morning with a drive and short flight (included) to Las Vegas or Phoenix (your choice) for your final departure. We will help you arrange for an extended stay in Las Vegas if you wish.
A fond farewell from Canyon Dave Tours and your two guides! We hope to see you again soon!
B: The Park House
L: In Las Vegas (or Phoenix)

Culture: There is no culture in Vegas :)
Science: Human beings are studied there.
Farewell Adventure: Not losing your shirt in Vegas, or photographing the giant saguaro in Phoenix.
Price for the 10-day tour as shown above is $38,000 per couple (double) minimum two adults.
If you wish a shorter stay, the 8-day variation starts and ends in Phoenix, skipping Bryce and Zion Parks ($32,000 double). The 6-day tour is beautiful Sedona and Grand Canyon, starting and ending in Phoenix ($26,000 double). One half your total is due upon booking, the rest 30 days before tour start day.
Please call our operator to book your upscale vacation!
Booking: 877-845-3283