THE BEST TOURS
at
GRAND CANYON
Understand more...
Enjoy more.
"Canyon Dave is a Grand Canyon legend...taking people on the most informative tours
about the Grand Canyon available." Quoted from Insiders' Guide to Grand Canyon
Canyon Dave's Most Popular Tour:

The Full Day Ultimate Tour
Join happy guests for an enriching experience! All our South Rim tours include exciting presentations at viewpoints, with visual aids and take-home surprises.

Want to be safe, have fun, and learn a ton?
In the past 20 years, our innumerable guests have enjoyed and learned so much!
Come face to face with geology, wildlife, history and Native American heritage.
Adult/Teen $229, Child 12 and under $129, Senior/Military $214.
Price includes excellent restaurant lunch and onboard snacks and beverages...also all park fees.
To schedule your tour, you may call us at
877-845-3283
Or Pay Online Here
Our Most Popular South Rim Full Day Tour is the
Ultimate Tour
Our Ultimate Tour offers brilliant viewpoints and educational opportunities at the world's most stunning canyon. Visit every must-see viewpoint along the South Rim. We are the only tour that includes a sit-down introduction to the fascinating geology. It is our hallmark presentation, both educational and entertaining. The astounding sweep of geologic time is majestic, more even than you realized. Together, we will attempt to imagine it.

Next we're off for a special lunch (included), followed by visits to viewpoints east. Our final viewpoints include the evening's beautiful shadows and the best chance to see wildlife. Take this tour from any nearby town or hotel. Our fully escorted Grand Canyon all day tours pick up in Flagstaff, Williams, Tusayan and the Grand Canyon hotels and camps.

Grand Canyon Tour Company Reviews
Here is the essence: we specialize in good times, splendid viewpoints, and entertaining education. You get an in-depth look into the science and history behind the scenes. You take home a thorough knowledge of where you've been and what it looked like. You won't forget your viewpoints and ours, and you won't feel that you've missed something and have to come again (unless you want to). Isn't this how you travel?
We Are Proud of Our Reviews on Trip Advisor, Get Your Guide, Google, and Yelp!
We've received their 2022, 2021, 2020, 2019, 2018, 2017, 2016, 2015, 2014, and 2013 Certificates of Excellence
and a special heart for 100% 5-star reviews!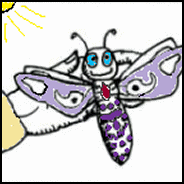 These cartoons tell how we differ from other tours.
Secret shoppers from Trafalgar Tours wrote that
The Geology Presentation was the best talk they had ever heard on a tour.
To book your tour you may call us at
877-845-3283
Or book online above.
Ideas for the

Starting Town

of your Grand Canyon Trip
Got kids? See how we accommodate

Families
If you would like a

Private Tour,

we offer a Special Experience